The latest developments on the situation in Libya, where coalition forces launched a series of coordinated airstrikes on Saturday after they were convinced Libyan leader Moammar Gadhafi was not adhering to a cease-fire mandated by the United Nations. Read our
complete story
and check out our full coverage on
unrest in the Arab world
. Also, don't miss a gripping,
high-resolution gallery of images
from Libya.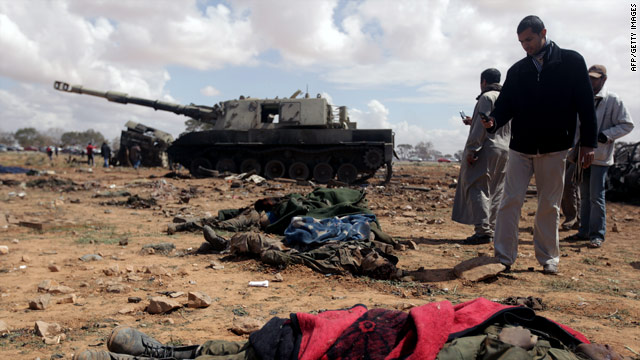 [3:39 p.m. Sunday ET, 9:39 p.m. in Libya] Four Italian warplanes have joined the international effort over Libya. The four Italian Tornados have taken off from Trapani air base in Sicily for Libya, CNN's Diana Magnay reports.
[3:37 p.m. Sunday ET, 9:37 p.m. in Libya] The United States has now fired a total of 124 Tomahawk missiles at Libya's air defense sites since strikes began Saturday night, Africa Command spokesman Vince Crawley tells CNN.